Today I bring you another post on Great Britain's foremost political cartoonist, David Low. He began his illustrious career at
The Evening Standard
in 1927, where he stayed until 1950, where he began a three-year run at
The Daily Herald
. After that, he produced cartoons for
The Manchester Guardian
until his death in 1963.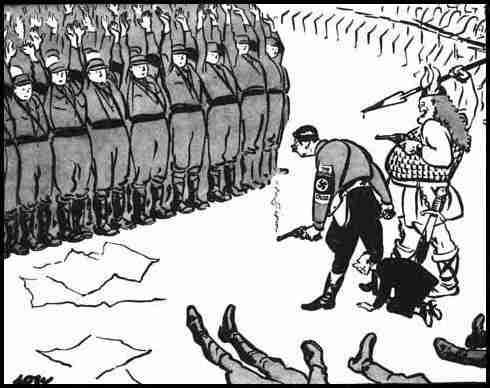 This is one of Low's most famous cartoons.
Upon his death, Low was described to be, "the dominant cartoonist in the Western world." Many New Zealand students are taught the origins of World War Two with textbooks using his cartoons as illustrations. It was also said that Adolf Hitler had a personal hatred for David Low, and had actually written his name in
The Black Book
, a book containing lists of the names of people who were to be arrested after the German invasion of Great Britain. That must mean Low was doing his job right.
Until next time.