Jack Davis is a fantastic cartoonist who is an inspiration to all cartoonists who have come after him, especially those who work at MAD Magazine. His influence can be seen in the above illustration is done by Tom Richmond, a caricaturist in the same vein as Davis and Mort Drucker. The use of thick lines to define form and cross-hatching to define mass and shadow is definitely a Jack Davis trait. If used correctly, it is absolutely stunning to look at. You can also see his influence on R. Crumb, with his caricatured looking people with cross-hatched shadows.
A big part of what I love about his work is that it's full of personality and life. The drawings suggest constant movement and emotion. The exaggeration of movement and expression gives the stories he draws an extra dimension of appeal. Al Feldstein is quoted as saying, "He gave a lighter touch to some pretty grisly stories."
His drawing style could be very well adapted for animated cartoons, whether it'd be for a more dramatic feature or a wild, laugh-out comedy.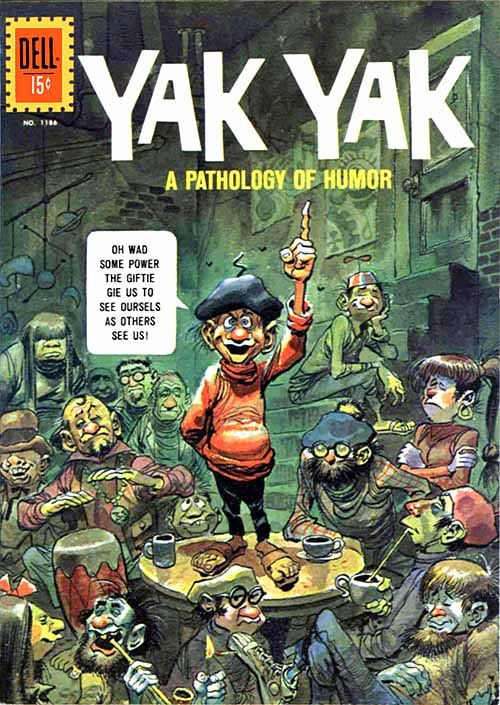 Last, but not least, is his mastery of watercolors. All of the colors in the above image are so well blended, and no primary or secondary colors. If only modern designers could recognize the use of these type of colors. I hope to find these comic books so I can study his work and improve my own. Jack Davis, thank you for all of the wonderful things you've drawn. We are much obliged.
See You Later